The Reasonable Freedom Act, 1762
(1) In accordance with the Witchcraft Act of 1735, the act of performing Witchcraft is not an offence within the borders of the Kingdom of Great Britain. However, it is an offence for any person of magical ability ("Wytch") to-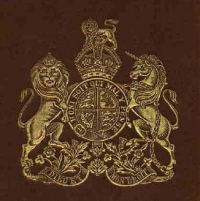 - a) threaten with magic the safety of any non-magical person or persons or bring about any harm to them.
- b) use magic to exploit or defraud any non-magical person or persons.
- c) use magic to
gain an advantage in acquiring positions of power.
- amended November 2014
- d) use magic to disrupt public order in any way.
- e) use magic to deliberately work against the Crown or its duly appointed officers.
- f) use magic to commit any other offence as defined in law.
- g) attempt to use magic as described in b) through f) above.
(2) HM Magical Regulator (previously known as The Hammer) is given exclusive jurisdiction over the above offences, and non-exclusive jurisdiction over non-magical crimes committed by Wytches, and is also granted permission to use reasonable force to protect its own interests from non-magical persons, with the judgement of what is reasonable being at the discretion of the Grand Inquisitor or those appointed by him.
- a) in the event that the Grand Inquisitor is incapable of performing his duties or appointing a representative, this discretion will pass to the Council.